Hyde Park Art Center Creative Wing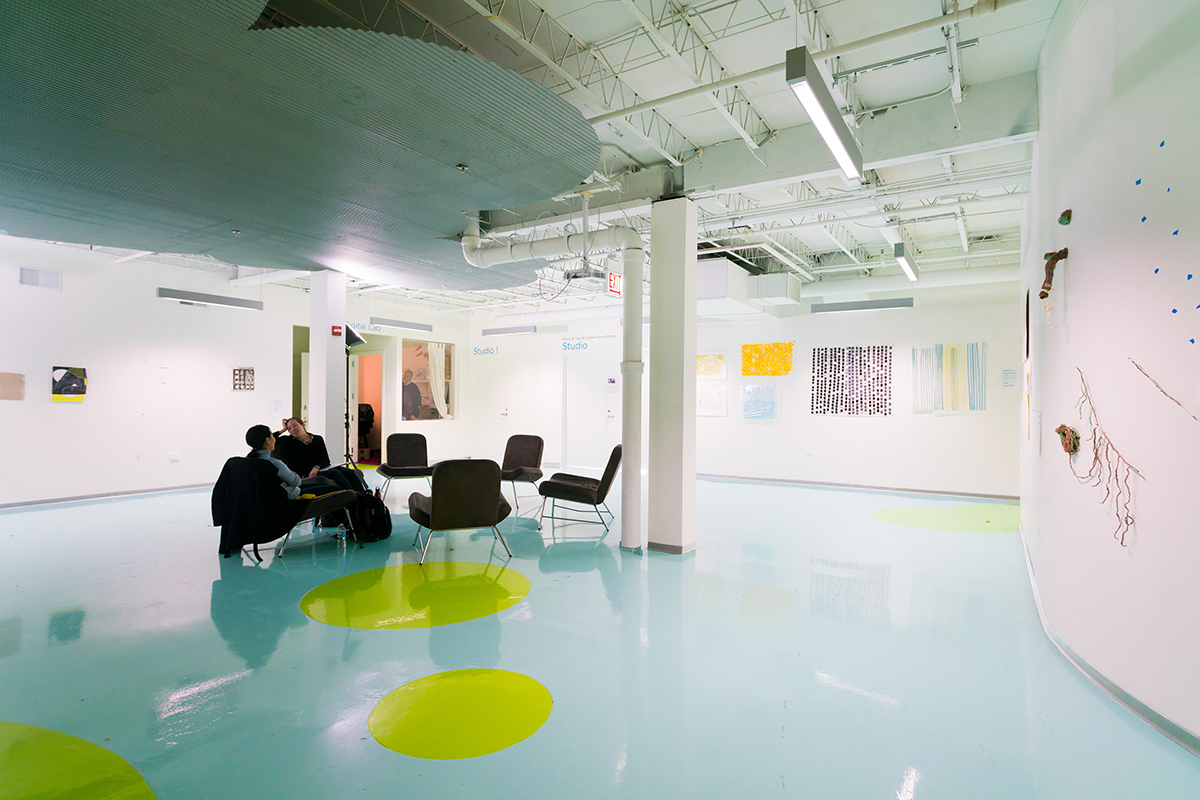 On the occasion of their 75th anniversary, The Hyde Park Art Center opened the Guida Family Creative Wing to further the Center's mission to support artists at every level. Extensive community outreach meetings, program evaluation and precedent research led by CAMESgibson was completed to insure that the new wing would best foster cross-disciplinary collaboration, build community and spark new ways of working with artists. This work led to the remodeling of facility's second floor, which is now home to visible private artists studios, open and flexible learning spaces for youth and adults, a dedicated teen learning center.
Working from a nuanced understanding of the Center's existing architectural qualities and the central themes of the organization's mission, (as Grant Gibson was a project designer at Garofalo Architects during the original adaptive reuse) the Creative Wing is characterized by crafted visual connections between spaces with muted and utilitarian white partitions, and exposed ceilings that are held together with a graphic floor. The project is meant to oscillate between impressions of a formal arts institution and a gritty ad-hoc community center.